We are currently living in a period where in-person contact is not recommended to take place for the sake of our health and safety—minimizing contact between a pet owner and their vet.
To adapt to this radical change of pace, our veterinary dermatology clinic has adopted online means of connecting with our pet patients and their families, including family veterinarians. Here are a few advantages to booking online vet dermatology appointments for allergy, ears, and skin care for pets.
1. Everyone stays safe
Perhaps your pet is anxious or dislikes having to travel to vet clinics. Some pets do not enjoy traveling in cars (especially cats!). However, pets still need healthcare, including skin and ear care. General health care, including specific care of allergies or ear problems, requires travelling to a clinic, including to our dermatology specialists.
Since social distancing is important to help flatten the curve and stop the spread of the viral COVID-19 human disease, online vet appointments may be the safest way to contact a pet skin and ear specialist in some situations. If you are quarantined for the time being, but your pet needs help with their allergy management, or resolving their current ear and skin condition, you can seek help without having to leave your home. Help is available right at your fingertips instead!
2. Not all pet skin and ear conditions are equal
Some pets have a more severe allergic reaction, or itch more, than others. Some pets may be affected by a non-allergic skin or ear condition, such as hormonal conditions, or skin parasites (yes, even indoor pets may have skin parasites affecting them!). The severity of their condition may also be dependent on your pet's breed, age, lifestyle, and several other factors. As many variables exist in causing itchy skin or ear discomfort, making such a diagnosis and treatment plan is not always straightforward.
That being said, some pet dermatology conditions may be manageable enough at home, until a veterinarian is able to examine your pet. Decisions on skin and ear care for pets will greatly be aided by detailed information that a pet owner can provide. Telemedicine via video or audio is greatly suited for pet patients having a known allergic flare, or for pets needing short-term comfort until longer term plans can be made. Telemedicine follow-up dermatology appointments can also ensure the pet is staying on track with their health program, allergy management treatment plan, diet plan, and so on.
Based on a pet's problems or progress, if an in-person appointment is needed, it will be advised during a telemedicine appointment. Although the dermatology telemedicine option may not help avoid an in-person pet skin appointment altogether, it may help delay it until it is considered safe for you to travel with your pet to the skin specialist veterinarian.
3. Accommodating to your lifestyle
As our work and general life schedules are greatly altered during the COVID-19 pandemic, it can be difficult to juggle tasks and bring your pet to the veterinary dermatologist. This is especially true for pet owners with dermatologically affected pets outside the Lower Mainland and the Fraser Valley areas. Where travel may be difficult due to pet or family considerations, telemedicine may be an option to explore remedies through a dermatology specialist consultation.
Pet parents can now receive the pet skin, allergy, and ear care information they need from a skin specialist vet from their home, without having to struggle balancing schedules or breaking social distancing needs, while also keeping the pet at home. It's at least a good starting point for dermatology work-up or for continued management of skin and ear conditions.
If an in-person visit is deemed necessary, the visit can be organized well using the information discussed during the dermatology telemedicine consult, to ensure the most efficient and smooth visit for your pet's needs.
In-person appointments are still recommended for those pets with more severe conditions, or if new symptoms have arisen in their skin and ear care management and need a pet dermatologist to examine them. You can view our new protocols here if you need to bring your pet to an in-person exam.
4. Enhancing traditional veterinary practices
A strong relationship between the pet owner and veterinary dermatologist and dermatology technicians is essential for high-quality pet care and best results of your pet's skin or ear condition. In-person appointments are still a necessary aspect of proper pet care and health. It's also a great way to socialize with the vet dermatology team as well as the family vet and the staff.
Telemedicine is offered by VetDERM Clinic as an optional service for convenience and public health, rather than outright replacing in-person pet appointments. If for any reason at all you and your pet will benefit from online (video, telephone, or e-mail) consultations over in-person ones, that option is now available to you for discussion of further steps, treatment changes, and pet dermatology advice specific to your pet. Though in-person vet consultations are still necessary, online vet appointments may compliment general dermatology pet care well for some pet parents.
5. Veterinarians can take part too
Our values at VetDERM Clinic align with those of family veterinarians across BC, which includes caring for pets and their families, while being attentive to detail and ensuring pets receive the highest quality skin and ear care. Teleconsultations for veterinarians via video, telephone, or e-mail are also a part of our range of services.
Vet teleconsultations can broaden a family veterinarian's education on ear and dermatological care for pets, as well as guide vets on how they can best help your pet with skin or ear problems, in case the pet patient family is unable to directly consult with our vet dermatologist and skin care team.
Creative Commons Attribution: Permission is granted to repost this article in its entirety with credit to VetDERM Clinic and a clickable link back to this page.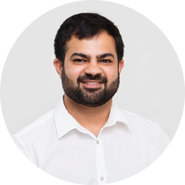 Dr. Jangi Bajwa is a Board certified veterinary dermatologist at VetDERM Clinic in Surrey BC. He is also the dermatology feature editor for Canadian Veterinary Journal. Dr. Bajwa's special interests include otitis and allergic disease in pets; as well as helping improve quality of life of pets and their families.