A brand new year is almost here! Have you made your New Year resolutions yet?
If you live with a dog or a cat with allergies, we know you have lots to worry about. Depending on the type of allergy your pet has, a major change is needed in your life as well as your pet's. Allergies are for life, and if your pet was recently diagnosed with an environmental or specific allergy, there are some things you can do as part of your New Year resolutions. The ones we've listed below can help your pet live a better and more comfortable life.
Resolution 1: Feed Your Pets the Right Love
Nutrition and a healthy diet are important for us all, including our pets. Food allergy can be a common cause of allergic signs in pets including itching, ear infections and unhealthy skin. But, remember, not all skin and ear problems are due to a food sensitivity.
If you are going through dietary changes without complete improvement in your pet, either you need dermatology specialist advice for your pet, or it may not be a food related allergy after all. Pet dermatologists specialize in diagnosis and treatment of food allergy for pets, while also maintaining your pets' health and nutrition. If you have changed your dog or cat food more than once without success against skin problems, our pet dermatologist will be happy to help.
There are many "hypoallergenic" or "natural" foods and treats on the market that make figuring out food allergies confusing. Our animal dermatologist can help you find out if your dog or cat needs to be on a restricted diet at all.
Also, we will help you find the correct treats and food for your pet for their long term well-being. Be sure to ask your vet for suggestions if you're concerned about what you can and can't give your pets when it comes to treats.
Resolution 2: Know the Housekeeping Needs for Your Allergic Pet
If your pet is affected by environmental allergies, make sure you know well what those allergies are. Pets with allergies can have different causes for the allergies. A pet with pollen allergy (grass and tree allergy for example) will not need many changes within your house. But a pet with house dust mite allergy may need special bedding and toys. Sometimes homes with people or pets suffering from dust mite allergy also need changes in flooring and sleeping arrangement.
Commit to finding out what your pets' allergies are, even if they are mild. Allergy testing can help find out the allergy and also help you make important decision about housekeeping involved for your pet.
The gold standard test to find out environmental allergens for your pet is the intra-dermal allergy test. This test is like the scratch test done on arms of humans with allergies. Book an appointment with our pet dermatologist if you feel your pet has an environmental allergy but the cause is unknown. Once you find out what changes you may need to make towards housekeeping, your pet should have a more comfortable time.
Even if your pet has had an allergy test but you are unsure about the methods to help your dog or cat, we can help you decide if any changes in the house will be needed. If other changes such a grooming needs, type of exercise, or bathing frequency need to be evaluated, these can also be very helpful in helping control pet allergy signs.
Resolution 3: Have a Long-Term Treatment Plan in Place
No matter what your pet's allergies are, it is necessary to make a long-term treatment plan with your veterinary team to ensure your pet is receiving the best quality of life despite having to live with their allergies. This will include finding the best treatment options for the type of allergies your pet has and keeping on top of any changing symptoms.
Be aware of the pros and cons of the plan you have made. For example, if you are using ongoing drugs to help control your pet's allergies, do you know the possible side effects of long term use of these drugs? Is your pet getting blood testing to monitor these possible side effects? If you are using shampoo therapy and baths to manage signs, do you have a plan for the wet weather when bathing may not be as easy as it was in the summer months? Always have a backup plan in place based on your pet allergies.
Resolution 4: Book Vet Appointments
The best approach to staying in good health includes seeing a doctor. If your pet shows any signs of allergies, be sure to see a veterinarian. Booking an exam with our vet dermatologist is a good option, regardless if your pet is having a first time or recurrent skin problem. Allergies are usually an ongoing problem and talking to an expert is the best way to ensure best results. Make sure you and your vet make a long-term plan for your pet's skin, ear, and allergy needs.
If your pet has been diagnosed with allergies but you haven't seen a veterinary dermatologist, this would make for a good New Year resolution. Even if there are no flare-ups of symptoms, check-ups are important because this can help you and your vet make sure your pet is living their lives to the fullest.
It's best not to wait until your pet's symptoms get worse to see a dermatologist. Any possible changes you notice should be checked out just in case.
Resolution 5: Clean Pets are Happy Pets
If your pet is sensitive to environmental allergens such as dust mites or pollen, it helps to keep on top of their grooming. This includes regular baths, with specific shampoo that is good for your pets' skin type. Your vet may have some great recommendations for their bath time and frequency.
In addition, you can keep your pet in tip-top shape by checking for any abnormalities such as possible skin irritations, during bath time. Checking between their toes, keeping their nails at a healthy length, and checking their ears for possible infection should also be included in your grooming time.
Resolution 6: Don't Forget Playtime!
Just because your pet has allergies doesn't mean that play shouldn't be a part of their treatment plan. Give your pet all of the kisses and cuddles they need! Making playtime a regular part of the daily routine will help keep them happy despite their allergies as it's a happy distraction and a great way to enhance their quality of life. Playtime is great for overall health through giving your pet plenty of exercise.
New Year's Resolutions aren't just for humans, they are for pets too. Let's make sure that next year we all have a healthy and fun filled year!
Creative Commons Attribution: Permission is granted to repost this article in its entirety with credit to VetDERM Clinic and a clickable link back to this page.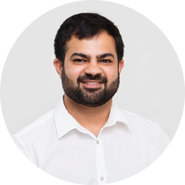 Dr. Jangi Bajwa is a Board certified veterinary dermatologist at VetDERM Clinic in Surrey BC. He is also the dermatology feature editor for Canadian Veterinary Journal. Dr. Bajwa's special interests include otitis and allergic disease in pets; as well as helping improve quality of life of pets and their families.